Fiberglass Mesh
Description:
Fiberglass mesh is on the basis of C-glass or E-glass fiberglass woven fabric, then coated with alkali-resistant liquid.
Fiberglass mesh is the ideal construction material for EIFS (exterior insulation and finish system), widely used for wall reinforcement, roof waterproof,reinforce cement, plastic, bitumen, plaster, marble, mosaic, etc. People also call it soft steel bar.
Fiberglass Mesh Size:
Stand temputure:500
Color: White blue orange green yellow red black
Width:5cm-200cm
Length: 50m-100m
Weight:45-300g/m2
Mesh size:2.5x2.5mm 3X3mm 4X4mm 5X5mm 10X10mm
Alkali content:alkali free
Fiberglass Mesh Characteristic:
(1)High strength mesh
(2)Good cohesion
(3)Fire proof mesh
(4)Alkali-resistant
(5)Strong and flexible mesh
Sirketimiz prensip çalisma ilkesiyle, zamaninda ve süratli hizmet anlayisiyla siz degerli is ortaklarimizin güvenine sadik kalarak,büyüme hizini artirmayi ve daha genis ürün yelpazesiyle sizlere daha iyi hizmet vermeyi hedeflemektedir.
Mesh size

5x5 mesh, 5x4 mesh, 4x4 mesh, 3x3 mesh, 2.5x2.5 mesh, 1x1 mesh

Weight/square meter

60g-300g

Each roll length

10m, 20m, 30m, 50m-300m

Width

0.5m-2m

Example of applications

1).75g / m2 mesh fabric used in the reinforcement of thin slurry, to eliminate small cracks and scattered throughout the surface pressure.


2).110g / m2 mesh cloth is widely used in indoor and outdoor walls,prevent the various

materials(such as brick, light wood, prefabricatedstructure) of treatment or caused by a

variety of expansion coefficient of wall crack and break .

3). 145g/m2 mesh fabric used in the wall and be mixed in variousmaterials (such as brick,

light wood, prefabricated structures), to prevent cracking and scatter the whole surface pressure, especially in the external wall insulation system (EIFS ).

4). 160g / m2 mesh fabric used in insulator layer of reinforcement in the mortar, through

shrinkage and temperature changes by providing a space to maintain movement between the layers, prevent crack and rupture due to shrinkage or


temperature change.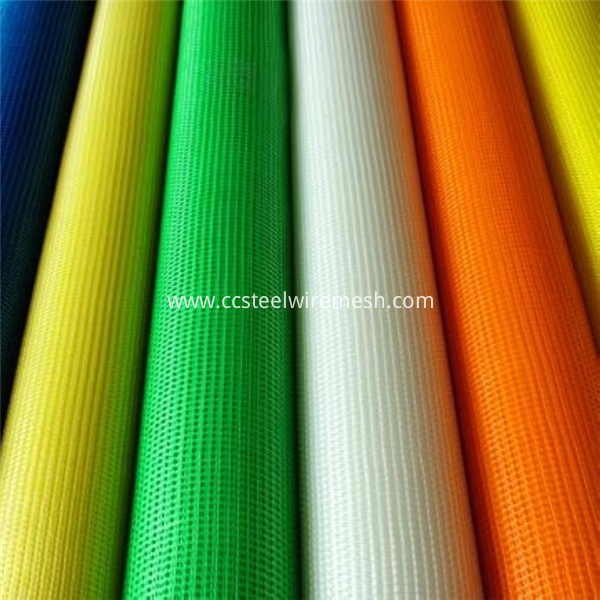 Mesh size

16x16 mesh, 15x14 mesh, 12x12 mesh, 10x10 mesh, 9x9mesh, 8x8

mesh, 6x6 mesh

Weight/square meter

40g-120g

Each roll length

10m, 20m, 30m, 50m-300m

Width

0.05m-2m

Packing

carton